TradingView is probably the best trading indicator charting platform for traders and investors around the world. On TradingView you can browse through a wide library of top trading indicators, discover investment ideas, and exchange thoughts with a large and active community of traders. TradingView is one of the most popular charting systems and the best trading indicator platform today, used by millions of traders with different levels of experience. 
>> Check out our premium trading indicators on TradingView. Free Trial.
A well-developed and superior trading indicator on TradingView can help you stay in control, from anywhere and on any device. You can set alerts and choose whether the trading signals should be sent as an SMS, a pop-up message, or an email.
This type of flexibility in access is what makes TradingView so popular. Whether you are a short term trader or a long term investor, using a charting tool like TradingView will most likely improve your trading results.
Research has shown that the use of trading indicators not only puts you in a better position, it encourages people to take trades, despite any uncertainty they feel in the market. A study by Mark Fenton-O´Creevty, a Ph.D. at the Open University Business School in UK, has shown a significant inverse relationship between high-frequency heart rate variability and market volatility and a positive relationship between high-frequency heart rate variability and trader experience.
This suggests that emotion regulation may be an important facet of trader expertise and that the use of technical trading indicators will in most cases strengthen your confidence and eventually your emotional experience in how to act in the market, even in periods of great uncertainty and high volatility.
>> Get accurate trading signals to your smartphone, desktop, or any device!
As a trader, you do not need to know exactly where the market is going – but understanding the various possibilities and knowing what opportunities to take advantage of is key to become a consistently profitable trader.
Using trading indicators on Tradingview can dramatically affect the performance by changing your mindset or distract you from discomfort. In a survey by Greenwich Associates, they conclude that 78 percent of capital markets professionals believe that technology as a whole has made markets better and more efficient.
Today, Wall Street professionals depend to a large extent on big data, technical analysis, and quantitative knowledge. A vast majority of all prop traders rely on technical indicators for their trading process and many prop firms have over the last decade hired mathematicians and tech specialists to develop technical indicators inhouse. At least 65 percent of the respondents in the survey Greenwich Associates reported that they felt more confident and also increased their win-rates when trading with indicators.
Therefore, we have gone through the "Best Trading Indicators" on TradingView for you and created a list with the top 10 most popular and greatest trading indicators. Below you will find a summary of the Top 10 Best Trading Indicators on TradingView right now*.
Top 10 Best Trading Indicators on TradingView
Are you looking for a top indicator? A majority of all new traders lose money, so having an accurate trading indicator and a systematic strategy cannot be underestimated when it comes to the process of trading.
Below are the Top 10 Best Trading Indicators on TradingView to use to identify the best trading opportunities. These indicators will hopefully increase your chances of success dramatically. So turn on your screens, log in to TradingView, add the indicators to your account, and start trading!
1. Best Trading Indicators – by TradingCanyon.com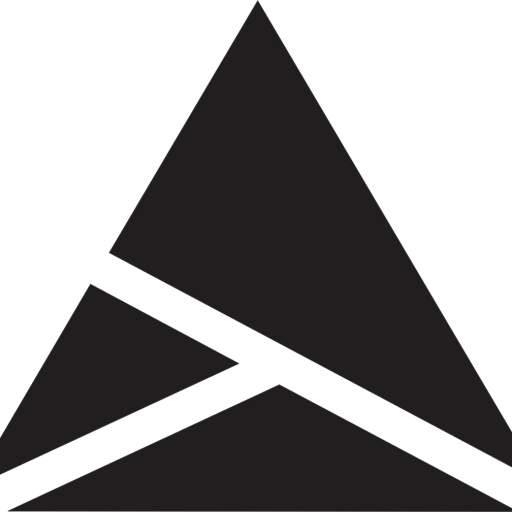 Powerful trading indicators with a high degree of predictability that can be used for both trading and/or traditional stock investment strategies. Learn more here.
2. Squeeze Momentum Indicator – by LazyBear
The indicator is based on John Carter's "TTM Squeeze" volatility indicator, as discussed in his book "Mastering the Trade".
3. MacD Custom Indicator-Multiple Time Frame – by ChrisMoody
This MacD indicator has about every option available. Defaults to chart timeframe, ability to set to lower or higher timeframe.
4. CM_Williams_Vix_Fix Finds Market Bottoms – by ChrisMoody
The indicator is based on a script developed by Larry R. Williams. This indicator catches bottoms and it works on all asset classes and instrument types. 
5. WaveTrend Oscillator [WT] – by LazyBear
The WaveTrend indicator is based on an oscillator and will primarily be used for entry and exit signals.
6. ADX and DI – by BeikabuOyaji
The average directional index (ADX) is a technical analysis indicator used by some traders to determine the strength of a trend.
7. Vdub Binary Options SniperVX v1 – by vdubus
Designed for Binary Options 60 sec trading upwards (or for short term scalp trading).
8. CM_Ultimate_MA_MTF_V2 – by ChrisMoody
Ability to plot 2nd moving average and to set moving averages to custom chart timeframe. 
9. Ultimate Moving Average-Multi-TimeFrame – by ChrisMoody
All moving averages and features built into one indicator. Ability to plot crosses of 2nd moving average.
10. Fibonacci Bollinger Bands – by Rashad
These Bollinger bands feature Fibonacci retracements to very clearly show areas of support and resistance.
* The Top 10 best trading indicators for TradingView have been sorted from TradingView´s Public Library based on the total numbers of likes, and where we have subjectively considered the TradingCanyon´s premium indicators as the best trading indicators on the TradingView platform. You can use the Free Trial to check it out! Learn more How it works.
TradingCanyon does not provide any investment or financial advice. The information is being presented without consideration of the investment objectives, risk tolerance, or financial circumstances of any specific investor and might not be suitable for all investors. Past performance is not indicative of future results. Investing involves risk including the possible loss of principal. TradingCanyon does not warrant the completeness, accuracy or timeliness of the information supplied, and we shall not be liable for any loss or damages, consequential or otherwise, which may arise from the use or reliance of the TradingCanyon service and its content.
© 2021 TradingCanyon.
Get accurate trading signals with our premium indicators! Anywhere, anytime and on any device.